Mold Testing
and remediation
Many companies provide mold remediation services but not all are fully trained and invested in the industry. We have on staff the most qualified representatives to provide service and answer questions.
We also offer special, no-hassle financing for your mold testing and remediation needs. 
For your mold remediation needs we provide either complete remediation or mold testing. However, we do not provide both on the same project.
We can be the firm that fully removes the mold issue from your property or we can be the firm that tests before and after a project to validate completion.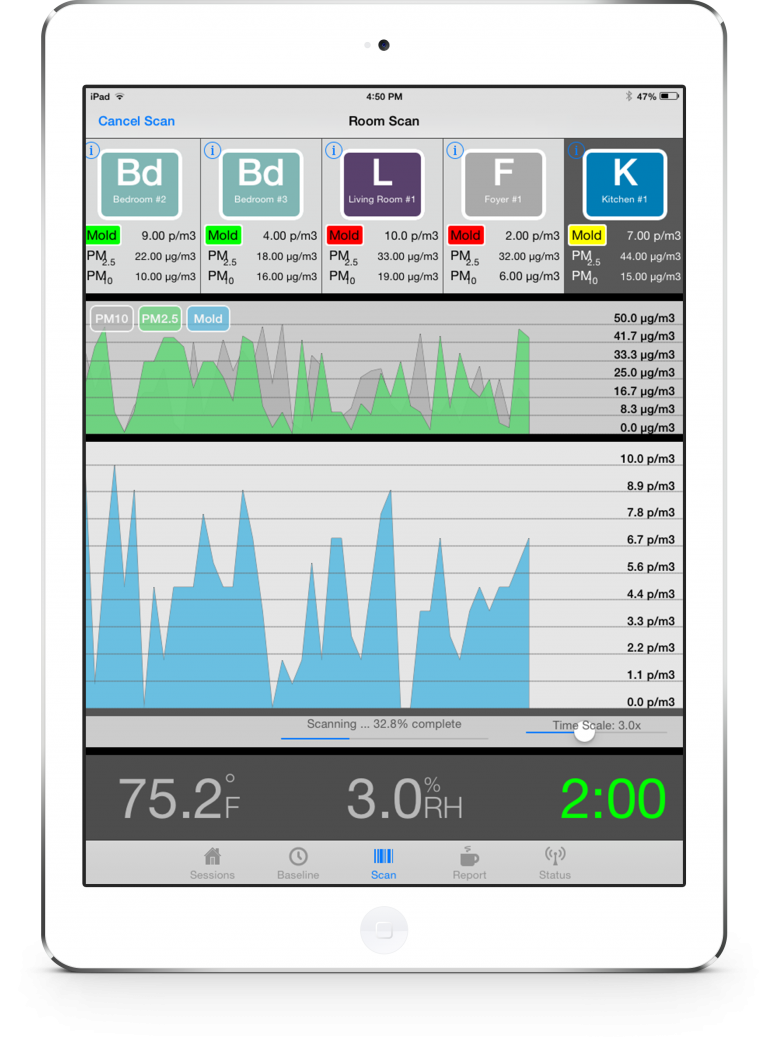 When we perform a mold inspection with testing we use the unprecedented accuracy and speed of the InstaScope Scanner, providing real-time data reporting on the quality of your indoor air. You'll find out what's in the air and what area of the room it originates from, and you'll find this out instantly!
No more waiting 2-3 days for results to determine if your air has elevated spore counts. Projects are completed faster since post remediation results are provided instantly.
InstaScope ends the frustration of seeing that work has come to an end but equipment and containment remains in place for another 2-3 days as you and the remediator anxiously await 'clearance' tests to validate completion.
When we perform a mold remediation project it is completed using the industry guidelines outlined by the S-520 Mold Standard. In addition to performing these services, we employ disinfecting technologies that treat surfaces with the highest efficacy available. Technologies such as Steramist BIT ™ provided exclusively by us in our trade areas.
On projects we remediate we do not provide post remediation verification. However, before we turn our project over for 3rd party verification we perform a post-remediation evaluation using the InstaScope. If we've missed something, we know it and can address it instantly. This assures that when we say "we're done", a 3rd party validation will prove that to be true.
Getting a job done right the first time is what every homeowner wants and is the objective of every mold remediation firm.